Basketball Serial Shooter
To win Basketball Serial Shooter, you must score as many baskets as possible before the clock runs out. This game makes use of physics, which is what makes it so enjoyable to play. Rebounds, wind, and obstacles will make it even more difficult to dunk.
How to play
The goal of this game is straightforward: you must master your shooting ability like a pro. Bounce the ball around the playground or in the air, then shoot it through the hoop. You can only score a certain number of baskets in a row. Playing now to put yourself to the test.
Let us increase the number of diamonds you have in order to obtain new balls. A diamond required more than 14 hits to hit the basket. extremely difficult figures But, as you are aware, no diamond can be obtained without arduous labor and mining. The greater the difficulty of the challenge, the greater the determination to succeed.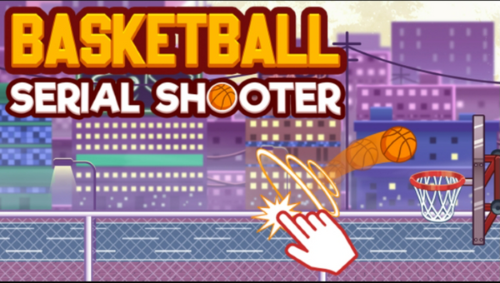 Features of Basketball Serial Shooter
Graphics that stand out
The gameplay is simple to grasp
Visual effects that are appealing
Continual progression of levels
Click to play right now!